Management Committee
The Management Committee provides oversight, strategic direction and coordination of the IOSCO Asia Pacific Hub's activities.  
Mr. Paul P. Andrews, Chair of the Management Committee and IOSCO Secretary General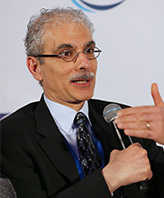 Paul joined IOSCO in March 2016 after 18 years at the Financial Industry Regulatory Authority (FINRA) in Washington DC. From 2003 to March 2016, Paul served as Vice President and Managing Director, International Affairs, at FINRA, the largest independent regulator for all US securities firms. In this capacity he directed FINRA's international engagements and worked closely with key regulators and regulatory bodies worldwide, including IOSCO.

Prior to joining FINRA, Paul spent eight years at the U.S. Securities and Exchange Commission, where he worked in the Division of Market Regulation and the Office of the General Counsel. Prior to the SEC, Paul spent four years in private legal practice in Washington, DC. He is a graduate of the Catholic University School of Law in Washington DC and of Villanova University in Pennsylvania.
Mr. Syed Zaid Albar, Vice Chair of the Management Committee, Vice Chair of the IOSCO Growth and Emerging Markets Committee and Executive Chairman of the Securities Commission Malaysia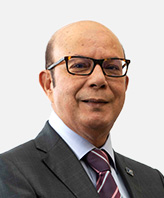 Syed Zaid Albar is the Executive Chairman of the Securities Commission Malaysia (SC). Prior to his appointment as the SC Chairman on 1 November 2018, he was the Managing Partner of Albar & Partners.

Syed Zaid has a degree in law from the United Kingdom. He is a Barrister at Law of the Lincoln's Inn, UK and an Advocate and Solicitor of the High Court of Malaya. He has over 38 years' experience in legal practice predominantly in the fields of corporate law, capital market, conventional banking and Islamic finance.

He has been recognised for his contribution and achievements in the legal practice through numerous domestic and international awards.

With his experience in finance and law, Syed Zaid has served on the Islamic Law Review Committee of Bank Negara Malaysia and the Appeals Committee of Bursa Malaysia Bhd. He has also served on the boards of several public-listed companies in Malaysia.
Mr. Ashley Ian Alder, JP, Chairman of the IOSCO Board and Chief Executive Officer of the Securities and Futures Commission of Hong Kong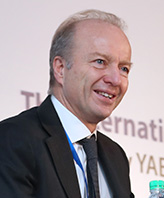 Ashley Alder is the Chief Executive Officer of the Securities and Futures Commission (SFC) of Hong Kong and the Chairman of the Board of IOSCO.

Ashley started his career as a lawyer in London in 1984. He came to Hong Kong in 1989 with the international law firm Herbert Smith, practicing corporate and business law. He was Executive Director of Corporate Finance at the SFC from 2001 to 2004, before returning to Herbert Smith, later as head of the firm's Asia Region. He rejoined the SFC in 2011.

Ashley attained his Bachelor of Laws degree from the University of London in 1982 and graduated from the University of Cambridge with a Master of Laws degree in 1983.
Mr. Rapee Sucharitakul, Secretary-General, Securities and Exchange Commission, Thailand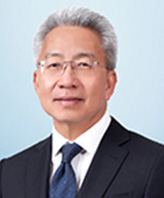 Rapee Sucharitakul is the Secretary-General of the Securities and Exchange Commission (SEC), Thailand. He is also the Chairman of the Capital Market Supervisory Board and serves as a member of the State Enterprise Policy Committee.

Rapee joined the SEC at its establishment and devoted 13 years of his career to capital market development and supervision. He left the SEC in 2005 to take on several positions in private and public organisations, where he gained extensive experience in policy making, consultancy and management. This includes being a member of the Board of Governors of the Stock Exchange of Thailand, director of the Thailand Futures Exchange and director of KASIKORNBANK. He returned to the SEC in his current role in May 2015.

Rapee earned a Master of Laws in Commercial Law from University of Bristol, United Kingdom and a Bachelor of Laws (Honours) from University of Essex, United Kingdom.
Ms. Foo Lee Mei, Chief Regulatory Officer, Securities Commission Malaysia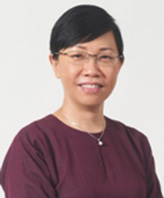 Foo Lee Mei is the Chief Regulatory Officer (CRO) of the Securities Commission Malaysia (SC) and oversees the General Counsel's Office, Consumer and Investor Office and other affiliates of the SC.

As CRO, her scope of work spans across a wide spectrum of SC's initiatives including policy and regulatory reforms, managing complex litigation, developing anti-money laundering framework, managing assessments by international standard setting bodies such as IMF, World Bank and Financial Action Task Force, review of organization capabilities and resource and internal compliance.

Lee Mei was instrumental in driving the legislative framework for recognized markets in securities laws to facilitate the introduction of equity crowdfunding and peer-to-peer financing in Malaysia.

She represents the SC at the OECD's Asian Corporate Governance Roundtable discussions and OECD's Corporate Governance Committee meetings.

Lee Mei also has extensive experience in enforcement related work, having served in SC's Enforcement Division for 16 years before taking on the role of General Counsel and CRO. She has been involved in several major investigation and prosecutions initiated by the SC including the successful prosecution of Malaysia's first insider trading case. Before joining the SC, she served as a Deputy Public Prosecutor for 6 years in the Attorney-General's Chambers. Lee Mei was re-gazetted as a DPP by the Attorney General in 2004 to lead appeals at the High Court, Court of Appeal and the Federal Court.

Lee Mei was Co-Chair of APG's Typologies Working Group from 2008-2009 and is also a trained APG assessor.

She was appointed as World Bank's consultant in its project on modernizing the capital market's regulatory framework for Sri Lanka in 2011.

Lee Mei graduated from University Malaya with an LLB (Hons First Class) and was admitted to the Malaysian Bar as an Advocate and Solicitor in 1993.