Management Committee
The Management Committee provides oversight, strategic direction and coordination of the IOSCO Asia Pacific Hub's activities.  
Mr. Martin Moloney, Chair of the Management Committee and Secretary General of IOSCO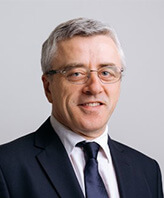 Martin Moloney joined the International Organization of Securities Commissions (IOSCO) in September 2021 as Secretary General.

Prior to joining IOSCO, Martin was Director General of the Jersey Financial Services Commission (JFSC) and before that he worked as a Special Adviser on Risk and Regulation to the Central Bank of Ireland (CBI), where he served for 16 years, previously heading up the Markets Policy, Markets Supervision, and Legal and Finance Divisions respectively. Prior to joining the CBI, Martin worked for brief periods in the Department of Justice and the Irish Competition Authority, and spent ten years working in the Irish Department of Finance in positions of responsibility in relation to both national and semi-State debt management and the sale of State banks. Martin spent his early career working in Industry at Barclays Bank and the Bank of Ireland in London.

Martin has an LLM in Business Law and a Masters qualification in Economic Policy, both from Trinity College Dublin. He has Postgraduate Diplomas in Arbitration, Regulatory Management and has completed professional examinations of the Chartered Institutes of Bankers and the Chartered Institute of Arbitrators.
Mr. Syed Zaid Albar, Vice Chair of the Management Committee, IOSCO Asia Pacific Regional Committee Board Representative and Executive Chairman of the Securities Commission Malaysia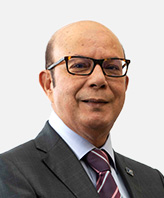 Syed Zaid Albar is the Executive Chairman of the Securities Commission Malaysia (SC). Prior to his appointment as the SC Chairman on 1 November 2018, he was the Managing Partner of Albar & Partners.

Syed Zaid has a degree in law from the United Kingdom. He is a Barrister at Law of the Lincoln's Inn, UK and an Advocate and Solicitor of the High Court of Malaya. He has over 38 years' experience in legal practice predominantly in the fields of corporate law, capital market, conventional banking and Islamic finance.

He has been recognised for his contribution and achievements in the legal practice through numerous domestic and international awards.

With his experience in finance and law, Syed Zaid has served on the Islamic Law Review Committee of Bank Negara Malaysia and the Appeals Committee of Bursa Malaysia Bhd. He has also served on the boards of several public-listed companies in Malaysia.
Mr. Ashley Ian Alder, JP, Chairman of the IOSCO Board and Chief Executive Officer of the Securities and Futures Commission of Hong Kong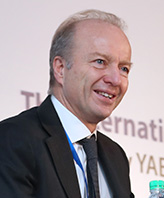 Ashley Alder is the Chief Executive Officer of the Securities and Futures Commission (SFC) of Hong Kong and the Chairman of the Board of IOSCO.

Ashley started his career as a lawyer in London in 1984. He came to Hong Kong in 1989 with the international law firm Herbert Smith, practicing corporate and business law. He was Executive Director of Corporate Finance at the SFC from 2001 to 2004, before returning to Herbert Smith, later as head of the firm's Asia Region. He rejoined the SFC in 2011.

Ashley attained his Bachelor of Laws degree from the University of London in 1982 and graduated from the University of Cambridge with a Master of Laws degree in 1983.
Mr. Shen Bing, Vice Chair of the IOSCO Asia Pacific Regional Committee, Vice Chair of the IOSCO MMOU Monitoring Group and Director-General of International Affairs at the China Securities Regulatory Commission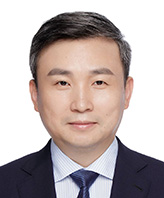 Shen Bing is the Director-General of International Affairs at the China Securities Regulatory Commission (CSRC), which he joined in 1996. His areas of expertise and experience are in international communication and cooperation in securities regulation and policy research.

Shen Bing plays an active role within IOSCO and is the Vice Chair of the Asia Pacific Regional Committee (APRC) as well as Vice Chair of the MMOU Monitoring Group. He is also in charge of CSRC's efforts with other international organisations such as the World Bank, the International Monetary Fund, the Organisation for Economic Co-operation and Development and the Asian Development Bank.

Shen Bing holds an MBA degree from the School of Management of Cranfield University UK. He also studied at the School of Foreign Studies of Xi'An Jiaotong University and the Department of Accounting of Renmin University of China.
Ms. Foo Lee Mei, Managing Director, Securities Commission Malaysia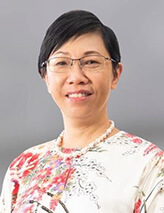 Foo Lee Mei is the Managing Director (MD) in the Office of the Chairman. She is currently overseeing SC's Enterprise Risk Management & Risk Analysis, Market Regulations, Corporate Governance, Internal Compliance, Anti-Money Laundering policies and coordinates SC's role in the National Financial Crime Centre. As Managing Director, Lee Mei also assists the Chairman across key areas of work with oversight on selected operational matters and leads special projects that have organisation-wide impact and outcomes.

Lee Mei was admitted as an advocate and solicitor of the High Court of Malaya in 1993.

Before assuming the MD position, she was the SC's Chief Regulatory Officer, where her scope of work spans across a wide spectrum of SC's initiatives including policy and regulatory reforms and managing complex litigation involving the SC.

Lee Mei also has extensive experience in enforcement related work, having served in SC's Enforcement Division for 16 years. Before joining the SC, she served as a Deputy Public Prosecutor for 6 years in the Attorney-General's Chambers. She is a trained assessor of the Asia Pacific Group on Money Laundering and was appointed as World Bank's consultant in its project on modernizing the capital market's regulatory framework for Sri Lanka in 2011.